Новости
Главная / Новости
21.04.2014 Kick fighter fights in Thailand and Hong Kong
Last week Andrew Kulebin and Dmitry Valent spent fighting in Thailand on Tournament Combat Banchamec.
Both Belarusians were winners in their meetings.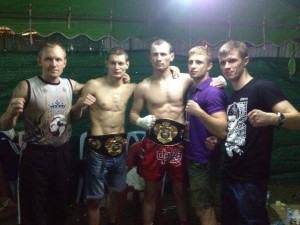 Andrew Kulebin in weight category 67 k.g. converged with a fighter from Thailand Yang Zhou. Kulebin convincingly won by decision.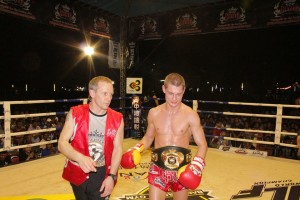 Dmitry Valent (weight category up to 80 kg) defeated China Nuerla Mulan in the first round knockout blow to the knee to the liver.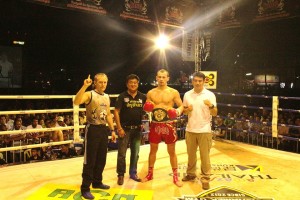 Last week in Hong Kong Andrew Kotcur met with Kaman (China) and conceded the battle.